ADD A TOUCH OF ELEGANCE to your interiors with these wall hanging figurines their chiselled features add quirkiness to their masculine characteristics.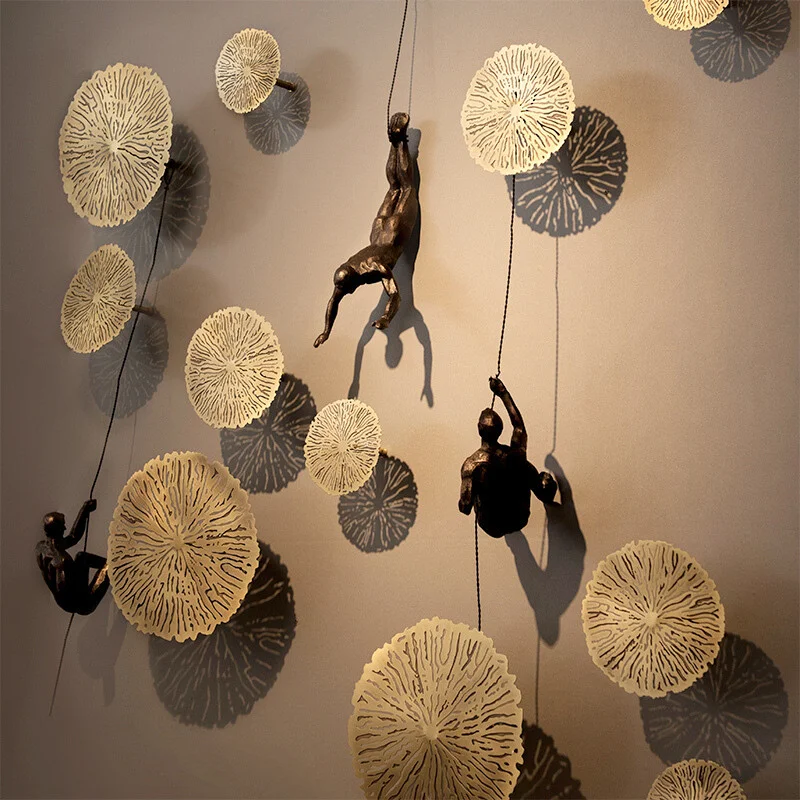 MATERIALS Figurines are made of Poly-resin & Lime Powder and are attached to a twisted wire with a loop/hook at the end for ease of hanging.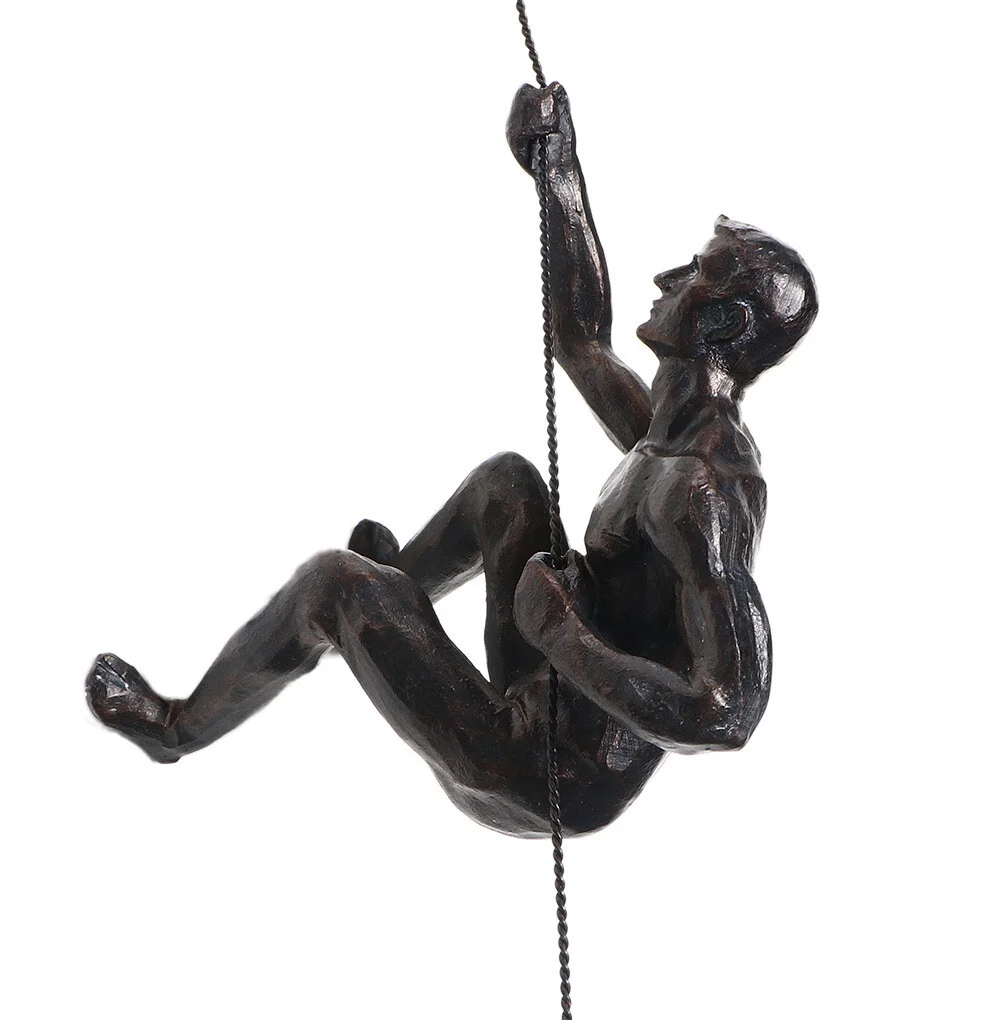 Overall length of wire for abseiling sculpture is 74 cm, approximately 49 cm wire will be above figurine's upper hand and approximately 12 cm wire will be hanging below its lower hand.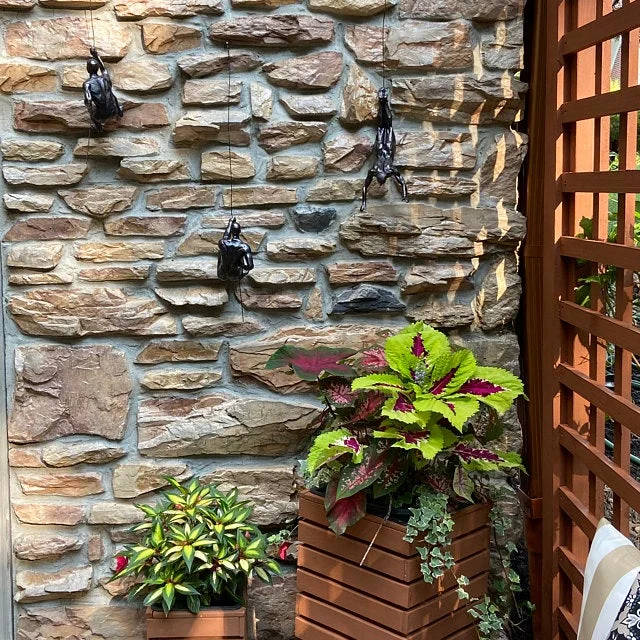 PRODUCT SIZE APPROX:
A:Bungee-jumping Figurine - 33 x 13 x 10 cm.
B:Right-handed Man -19cm W 10cm D 16cm
C:Left-handed Man 19cm W 10cm D 16cm
PRODUCT WEIGHT:
Bungee Jumper Figurine - 420 gms
Right Arm Up Figurine - 415 gms
Left Arm Up Figurine - 450 gms
Please note weight may slightly vary for each figurine as they are hand made.
PACKAGE CONTENTS - one right handed figurine, one left handed figurine, one bungee jumping figurine