The products are hot, while stocks last!
Slipknot is undoubtedly the most influential heavy band since the 90s.His glorious era is accompanied by the vigorous development of the United States heavy metal rock music.Joey Jordison's name will be passed on forever along with their works.

To commemorate the death of Joey Jordison,leave the best memorial for the fans who like him. His mask is 50% off today.Slipknot masks tend to change with every album.We bring you the mask of Joey Jodison from two different albums.
One night, when he was a kid, Joey Jordison's mother came home from a Halloween party wearing an utterly blank,and thus eerily terrifying,Japanese Kabuki mask. Its emotionless stare stuck with him and he adopted it for Slipknot.

"You feel however you want to feel;scary,evil or perverted,"he said."All those things held in one mask".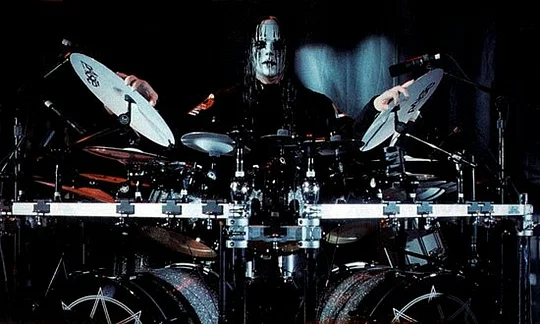 Important:Maximum width from rigth side of the temple to the life side of the temple 16cm.For extra longevity please keep it away from harsh chemicals,heat and direct sunlight. Wipe down with a soft cloth to remove dust particles.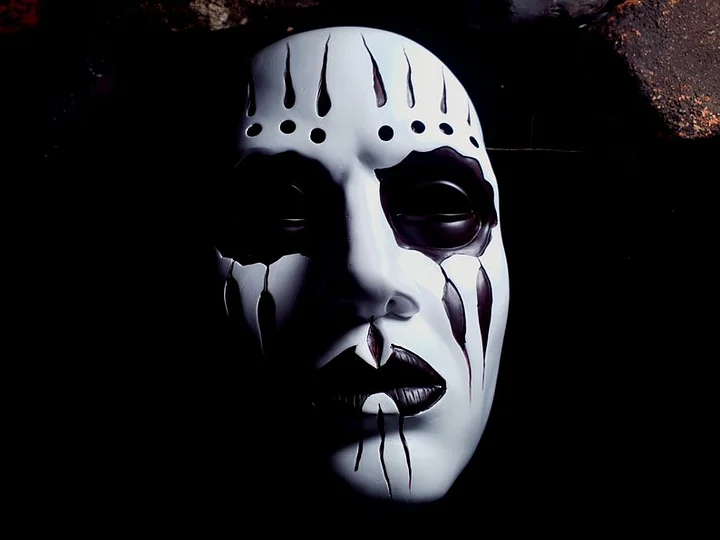 Anyone for a crucifixion? Joey's facial stitches and crown of thorns lent him the air of a demonic christ.The dials were most definitely set to creepier than ever– though the drummer would probably say the air of martyrdom appropriate given what happened a few years later….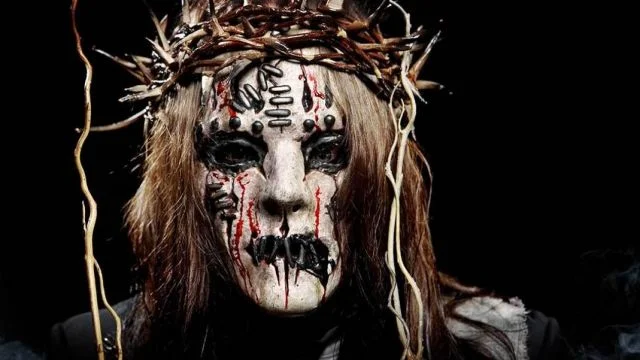 This one is a latex mask.It's so realistic you will think you are part of the band.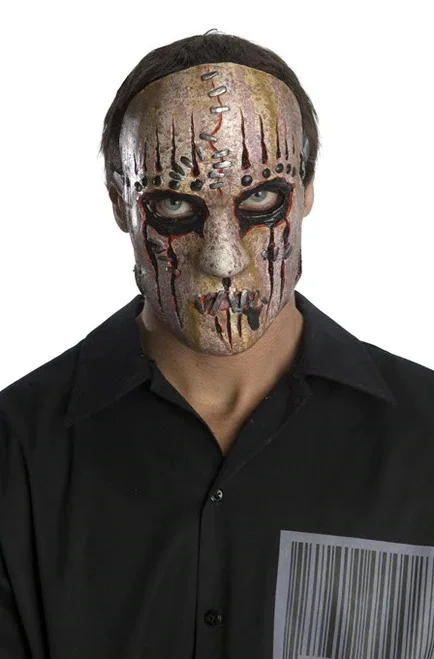 Whether you are a fan of the drummer, bass guitarist, lead singer,or any other member of the band,make sure that you own their masks because that is when you know that you are truly as unique as them.